Overview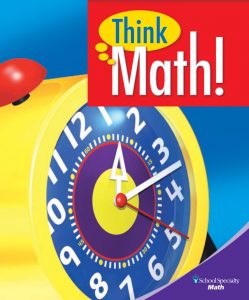 Think Math! is founded upon the principle that children are curious problem solvers. Each grade level's content builds a puzzler's disposition, developing mathematical "habits of mind" through games, puzzles, mental math, and other collaborative activities – with the goal of providing engaging and motivating experiences for a community of diverse learners.
In Think Math!, second graders extend and deepen their understanding of the base-ten system. They represent numbers (up to 1000) in expanded form using objects, pictures, sounds, and numbers. They experiment with grouping and regrouping, noticing that sometimes it is necessary to compose a ten or hundred. Children build their repertoire of addition and subtraction strategies and come to understand addition and subtraction as inverse operations. They explore measurement in the context of linear measurement, telling time, weight, and capacity – and describe and analyze shapes, considering their attributes.
All student materials can be accessed through the table below as PDFs by chapter.
Chapter Listing